Propane Delivery and Service
Propane: It's Your Versatile Fuel!
Whether you use it for your pool or water heating, your gas grill or fireplace, there's nothing quite like propane gas. For every season ... and for every reason, you can rely on total comfort and amazing savings with outstanding propane delivery, equipment installation and service from W.C. Esp.
W.C. Esp: Your Full-Service Propane Specialists!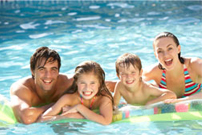 We offer complete propane services for your convenience:
Automatic delivery
Propane water heating and pool heating equipment sales and service
24-hour emergency service
Propane tank installation
Easy-on-the-wallet budget plan
Certified delivery personnel and service techs who are fully trained in propane safety techniques
SPECIAL INTRODUCTORY PROPANE OFFER!
No tank fee for the first year when you sign up for automatic propane delivery. Call
(631) 537-0193
today for propane service, or
contact us now.
There Are So Many Ways to Use Propane!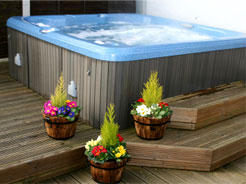 Sixty million Americans a year rely on clean-burning, versatile propane to make their lives more comfortable. Use it for:
Home heating
Swimming pools and hot tubs
Gas grills
Hot water heating
Heating your garage or extra rooms
Fireplaces
Generators
Much more!
Benefits of Propane
Propane is dependable.
Propane can be stored safely in a tank on your property, and is not affected by power outages. That's why it's such a great fuel for powering emergency backup generators.


Propane offers many choices.
In addition to fueling forced-air furnaces or boilers, propane can easily be used for radiant in-floor heat, space heating, and direct vent fireplace heating. Our qualified propane technicians can install aboveground or underground propane storage tanks and safely run all connections to your household heating appliances.


Propane is safe.
Propane has a remarkable safety record, due in large part to the stringent codes and regulations developed by the propane industry and the National Fire Protection Association.


Purchasing propane means "buying American."
Most propane used in the United States is produced domestically, with only about 15% imported from overseas.


Propane is customer-friendly.
With propane, you receive prompt personalized service from us ... W.C. Esp! Our trained propane professionals are ready to help you achieve comfort and savings.
If you are thinking of converting to propane, talk to us first. We'll help you weigh your options so you can choose the fuel that's right for your needs. Contact us now.