The Evolution of Our Premium Renewable Heating Fuel
Renewable Heating Oil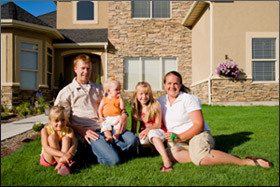 We have been in business since 1937, and we know how to manage operational costs and keep our prices competitive. Our fleet of six tank trucks delivers premium renewable liquid heating fuel throughout the South Fork with the option of automatic delivery or per-delivery ordering.
Our fuel is better than ever! We now deliver renewable biofuel blends, mixing renewable biodiesel with ultra-low sulfur heating oil. Biodiesel is produced from a variety of renewable resources, such as plant oils, animal fats, recycled grease, and even algae, making it one of the most sustainable fuels on the planet.
Our renewable liquid heating fuel produces the same satisfying heat as traditional heating oil.
There are a lot of ways our biofuel blend fuel is better than traditional heating oil.
The biodiesel in our fuel comes from American-made feedstock like soybean oil, used cooking oil and recycled animal fats.
Biodiesel production supports more than 75,200 clean-energy and agriculture jobs while fuel delivery supports thousands more across the country.
Millions of gallons of biofuels are used each year. This reduces the nation's carbon dioxide emissions by millions of pounds.
Nearly 3.1 billion gallons of biodiesel were produced in the U.S. in 2021 alone, supporting $23.2 billion in total economic impact, and $3.6 billion in worker wages.
Biofuel blends perform as well as, if not better than, conventional heating oil, and biofuels have the highest heating capacity of any alternative fuel.
Because biofuels are compatible with all oil-fired boilers and furnaces, you can upgrade to a high-efficiency heating system, enjoy even better winter warmth and save more without paying for a fuel conversion.
Our budget plans, payment options and service agreements make it easier to buy biofuel and maintain your equipment.
Biofuels can be used in any oil-fueled system, with no modifications to your heating equipment or storage tank.
Performance standards for biofuel blends to B100 (pure biodiesel) have been approved by ASTM International, an organization which sets industry standards for fuels and lubricants.
W.C. Esp Fuel is Even Better!
Our premium heating fuel outperforms ordinary heating oil because we treat it with Avalux - an advanced performance additive. This is an important customer benefit, because heating oil treated with Avalux cleans your equipment for improved reliability and efficiency.
Our prices are fair, and we generally deliver within 24 hours. We operate a 950,000-gallon independent storage facility that ensures a steady supply close to home.