W.C. Esp's Newsletter
Especially for You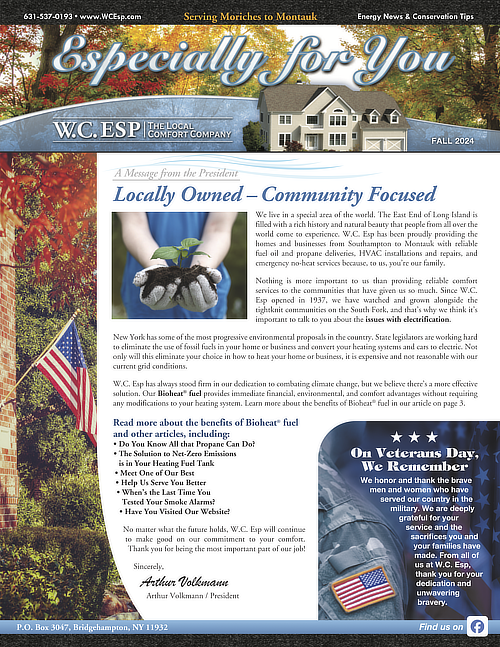 At W.C. Esp, we strongly believe that communication is they key to a great relationship. That is why we send our "Especially for You" newsletter to our valued customers several times a year. Please take a look at our latest issue posted here, as well as our archive of past issues. And remember, if you read something you want to know more about, please call or contact us.

This Issue...
A Message from the President
Don't Wait! Replace Your Old Heating Oil Storage Tank
Tell the Town of East Hampton to Electrify Slowly!
Smoke Detectors Save Lives!
Clean, Efficient, American-Made: Propane
Springtime Conservation Tips!
We Love This Product!
We're Proud To be a NEIF-Approved Contractor!
Let's Practice Propane Safety!
Click here to download the PDF file
Past Issues:
Please note: you must have pop-ups enabled to view/download our newsletter.